Pastor Shaun Ordination Council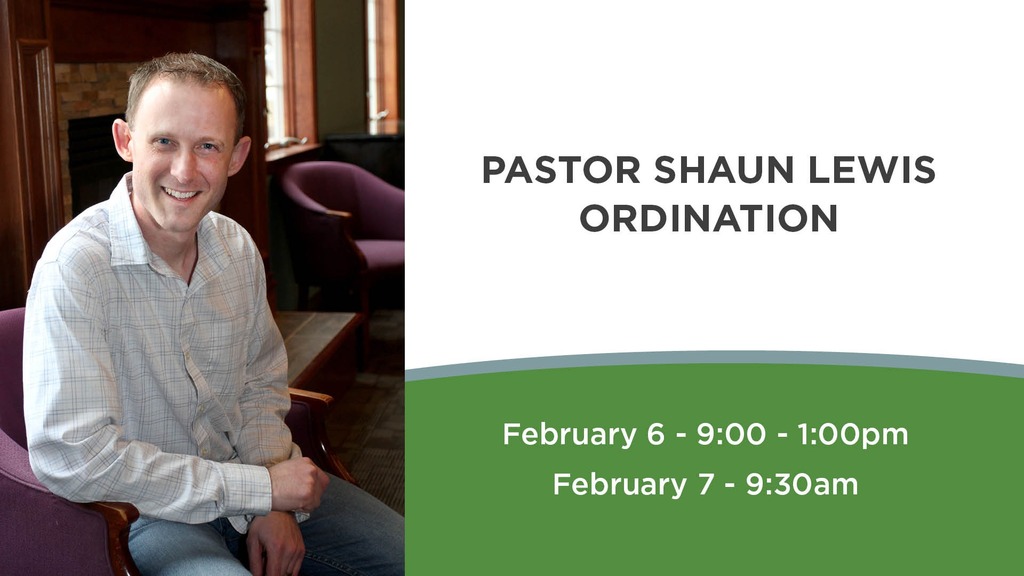 It is our sincere joy and privilege to invite you to share in the ordination of Pastor Shaun Lewis.
February 6th (9am-1pm): Support and encourage Shaun by attending the Ordination Council then stay on as our guest for lunch. https://ncbc.ccbchurch.com/goto/forms/296/responses/new
February 7th (9:30-10:30am): ADE classes will combine in the Family Center for a time of validation and recognition of Pastor Shaun's lifetime commitment to Gospel ministry.
His formal ordination will be a milestone event in the life of Pastor Shaun as well as a tremendous privilege for NCBC. Your participation will make it even more significant and memorable.