For you have been called...to serve one another in love" Galatians 5:13
The overflow of a growing faith is always one of service. It's asking the question, "What can I do to help?" God's desire and our greatest blessing come together when the gifts and talents we've been given are used to serve those in and outside the church.
Whether it's greeting people at the door, serving as a Life Group leader, or helping in a weekly ministry, there are hundreds of opportunities to serve at New Castle. Complete the form below and let's discuss and discover the areas of service that best fit your strengths, passions, and gifts.
Plugging into an area of service changes New Castle from being the church to your church.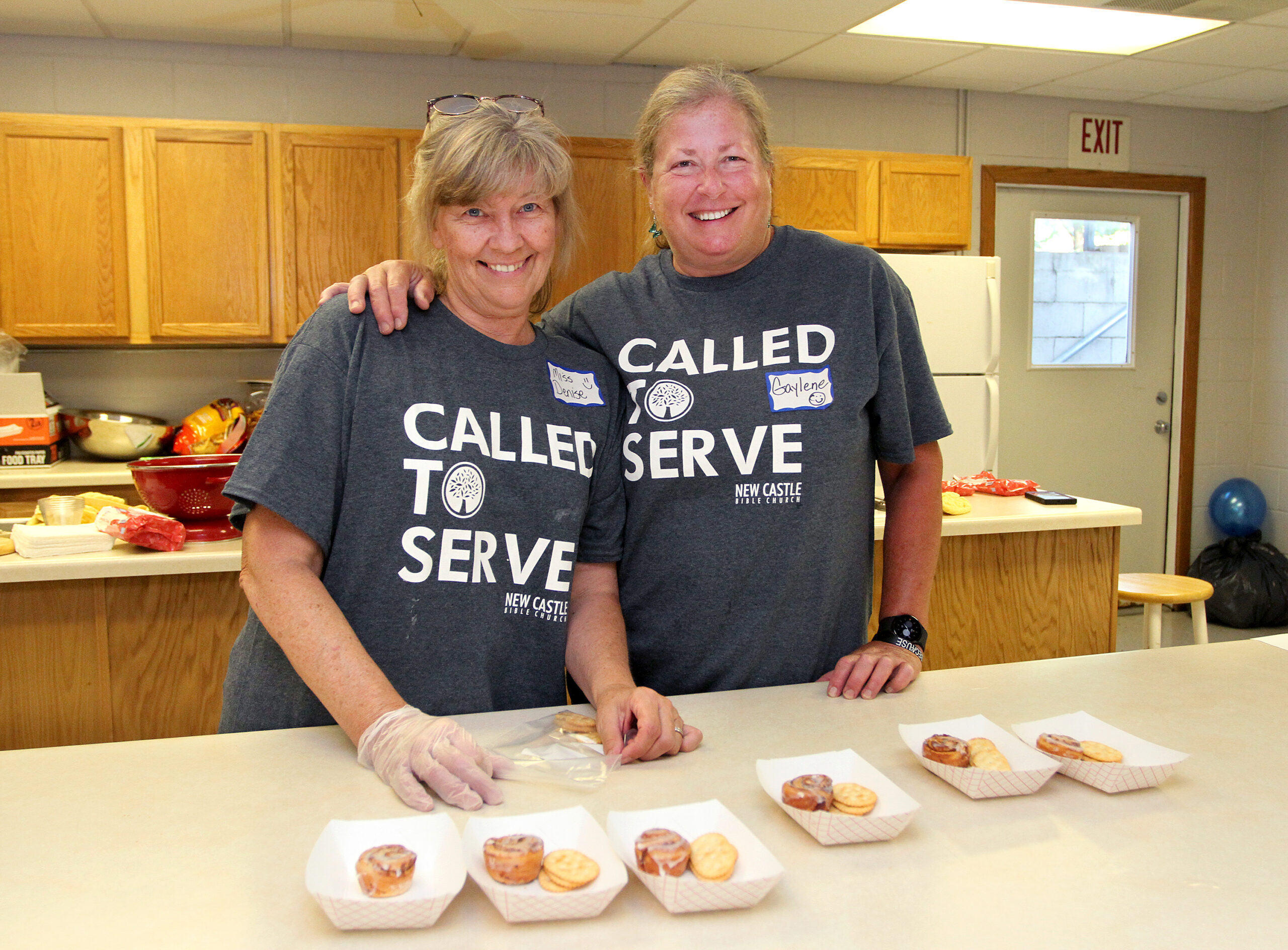 Current Vocational Ministry Opportunities
WELCOME! Whether you reached this page through a link, a suggestion from a friend, or just stumbled upon it, we are happy you are here! We encourage you to learn more about the Pastor of Teaching and Leadership position by reviewing the job description below. If you are interested, please send your resume to: New……
Glorify God and communicate love and care for visitors and congregants by keeping our facilities clean and safe. We currently have openings for the following: Intersection Custodian 10-12 hours a week during school year. 4-5 during summer, depending on activities. Additional hours for special event clean-up. Parsonage Custodian 3-4 hours a week. Additional hours for……
Care for and demonstrate Jesus' love to kids, ages Kindergarten – 6th grade, 3:00-6:00pm weekdays during the school year. If interested, please complete the application or email info@myncbc.org. Job Description Application…
Critical Volunteer Ministry Opportunities
Children's Ministry
Joy Club helpers
Sunday morning 9:30 hour teachers (all age groups)
Sunday morning 9:30 hour helpers (all age groups)
Music leaders for Sunday School worship (10 minute commitment each week)
Awana Sparks K-2nd Grade (helpers and subs)
Awana 3rd/4th T&T Boys (helper)
After School Program
Substitute Staff Member (paid position)
Volunteer Tutor
Photographers
Various events and Sunday morning
Audio/Visual (Sunday mornings and/or special events)
Audio board operator
Computer operator to advance slides/video
Livestream operator
Hospitality
Coffee Hospitality Ministry
Cafe barista
Ushers
Safety Team
Facilities
Aesthetics
Design Team Helpers (Carry out the vision of the Design Team - various and flexible time commitment)
Learn more below or express your interest by completing the Ministry Opportunities Interest Form.
All Ministry Opportunity Positions
Click on the category that interest you to discover all of the positions in that area.