THE TENDERLOIN - SAN FRANCISCO, CA
Ministry Description: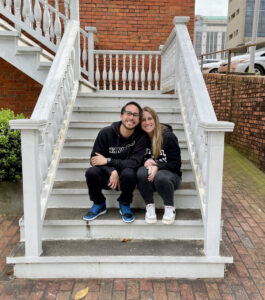 Mateo and Gabby works with women and children in the Tenderloin neighborhood of San Francisco. Through relationship they seek to remind women and girls of their true and intrinsic value, develop creative skills to stop cycles of poverty and violence, and highlight new possibilities for growth and change. The Tenderloin has the highest concentration of children in all of San Francisco with about 4,000 kids living in a six by six block radius and is full of families that are faced with the struggles of addiction and poverty. Through YWAM (Youth With a Mission) and BJM (Because Justin Matters), Mateo and Gabby seek to serve and show the love of God to those who have had to face hardships many people can't even begin to understand. 
A few facts:
Gabby grew up in Morton, IL.
Mateo was a missionary kid in Chile, Costa Rica, Panama, and many other Central and South America locations
Gabby served in Ecuador, Thailand, Vietnam, and India.
Mateo has served in many urban centers throughout the US and South Korea
Gabby is a graduate of Discipleship Training School with YWAM and earned a Masters degree in Christian Community Development
Mateo is a graduate of YWAM and has a Bachelors in Christian Leadership with a minor in Music Ministries and is currently pursuing a Masters degree.
Because Justice Matters has been present in the Tenderloin district for over 12 years.
More than 100 women and girls are served every month, and every week 35 families in the neighborhood are engaged in meaningful connection.
What does an average day look like for you?
It really depends on the day but for the most part it goes something like this: prayer, worship, meetings, admin and outreach. Afternoons are for outreach. We are either doing Safe Passage, which is community effort that some the non-profits in the Tenderloin have come together to make sure that the streets are safe for kids to walk home from school, dance classes, book club or Nail Day. I am also going to start volunteering at the Tenderloin Playground, where many kids and teenagers go everyday to hang out after school.
What do you love about your ministry?
I absolutely love the idea of kids knowing their identity in Christ when they are kids and growing up believing that they have value and are worthy of love regardless of what anyone says about them or does to them, but because God calls them his beloved and that's true all the time.  San Francisco is home to many vulnerable youth and is preying grounds for exploiters.  SF is a "hot spot" in a domestic trafficking ring and pimps target girls as young as 12, (and gang members even younger). I believe that it is such a victory when girls are rescued from pimps or brothels, but it is even more of a victory if they never get there to begin with.  I believe that by teaching children and youth about their worth, and value in Christ and interceding that the Holy Spirit ministers to their hearts that they would really understand His love, then that's life transforming.  If kids could really understand that to the core of who they are when they're nine, ten or eleven years old, then when they're twelve, thirteen, fourteen and people are trying to exploit, abuse or take advantage of them, then they can recognize lies and manipulation earlier because they know Truth.  That gets my heart excited – believing that God is big enough and actually loves children like He says He does to transform their lives when they're young.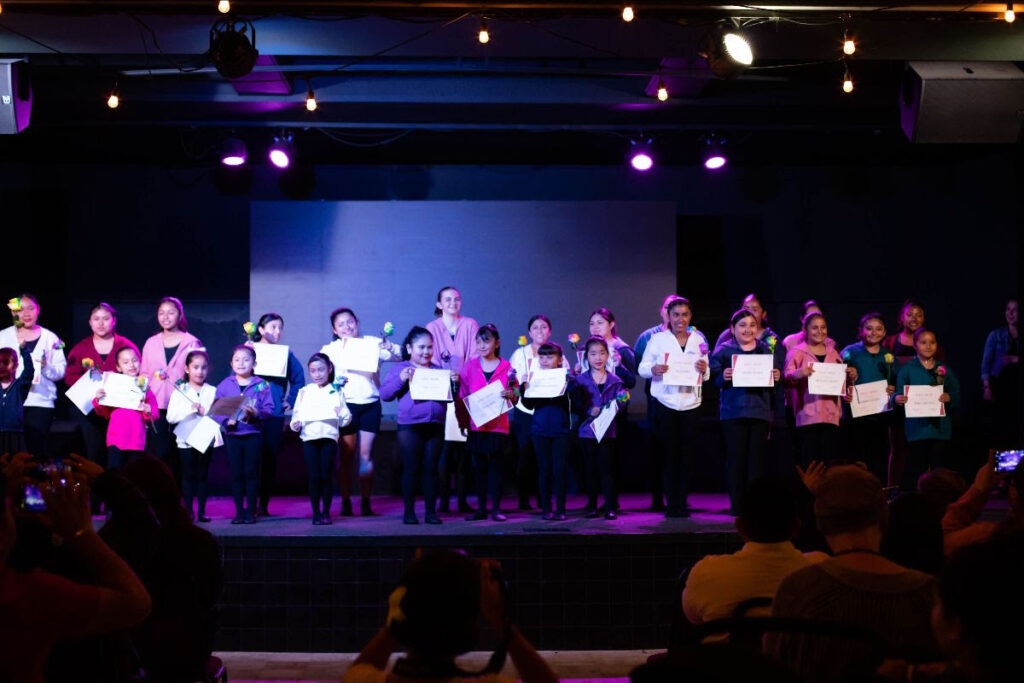 Support the Alzate's:
Through NCBC - Choose "Gabby and Mateo Alzate" under "Designation"
Learn more about Gabby and Mateo's ministry: