CATAMAYO, ECUADOR
Ministry Description:
Amanda King has been serving in Ecuador since February 2006. After ministering to the people in Gonzanama County for more than a decade, God led Amanda to move to Catamayo where she has been since July 2018. Amanda is currently serving in her local church (Jesed Christian Church) and waiting on the Lord to open opportunities for her to host children's ministry training workshops to aid and encourage this vital ministry within the various local evangelical congregations.
Amanda has also been using her God-given gifts and passions to serve as the personnel coordinator for SIM Ecuador for the past several years. In this position, she performs a variety of tasks related to her responsibility for overseeing the care of her team members and for communicating with the global SIM offices regarding the team's ministry personnel needs and the specific details involved with serving in Ecuador.
A few facts:
Amanda went on her first mission trip when she was 15-years-old to Trinidad with NCBC.
Amanda often finds herself thinking in Spanish, which has led her to speak/type in Spanish when she is meant to be using English.
Amanda enjoys serving on an international team; at one point, the team consisted of people from nine different countries. For Amanda, it is a small sample of what heaven will be like.
Jesed Christian Church officially began in June 2018, one month before Amanda moved and began attending there. Amanda recognizes the church is an answer to her prayers for a loving, maturing congregation to join when she moved to Catamayo.
Catamayo (also called La Toma) is known for being the location of the Loja airport, for being hot and typically dry, for producing sugarcane, and for serving the best cecina (pork that has been dried in the sun before being fried; always served with yucca and a tomato & onion salad).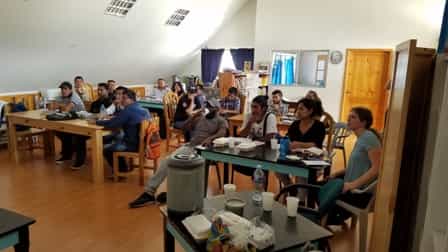 Describe an average day for you:
I have never found global partnership life to be average or routine. In fact, I have been known to say that part of what I enjoy most about being in ministry is that you never know what opportunities each day holds, making every day an adventure! Of course, there are scheduled ministries that are always at the same time on the same day of the week and there is the need to plan for these ministry events. However, there is a lot of unplanned ministry that takes place as I engage in daily tasks that are required to live here and as I converse with those God puts in my path throughout the day. The key is to be actively living in dependence on God and staying alert for all the ministry opportunities He gives me.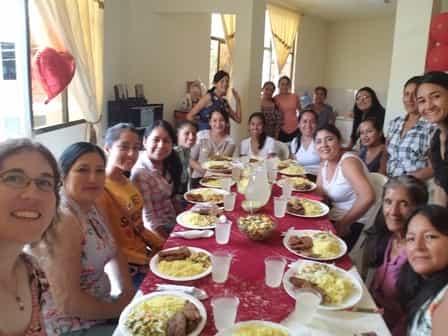 What do you love most about your ministry:
First off, the thing I love most about being in ministry is seeing people come to know Jesus as their Savior. I love seeing God work in people's hearts and seeing the transforming power of Scripture change their lives. I also enjoy watching people grow in their understanding of the Word and of God's faithfulness as they begin to live for for Him. My heart swells when I hear them stand up for their faith and defend/explain to others. It is a privilege to be an instrument in God's hands for the purpose of strengthening and extending His kingdom. The joy that this privilege bring makes the difficulties faced along the way absolutely worth it!