SALEM4YOUTH
Ministry description:
Salem4youth exists to provide a Christ-centered environment for young men experiencing a "season of struggle." It is a residential program designed to work with these boys, ages 12-17 years old and their families, to bring about restoration and reconciliation.
The students are at Salem4Youth for an average of between 8-12 months. During this time, both the student and his parents/guardians receive regular biblical counseling. While at Salem the students attend an on-campus school, which consists of both academic and vocational classes.
Salem4youth is faith-based and does not receive state or federal money.
A few facts:
Founded in 1896 as an orphanage for both girls and boys (infants through 18 years old). Always located on the same property in rural Flanagan, IL. Current campus covers approximately 50 acres.
At the present time we serve only boys and their families.
Our school is completely online and is recognized by the state of Illinois.
Our hands-on vocational program currently offers welding, woodworking, photography, archery, horsemanship and practical maintenance instruction.
Christ-centered and biblically-based care and instruction.
What does your "average" day entail:
Our family (my wife Tonya and our three girls Shyann, Skylar and Sydni) live nearly an hour from the ranch, so my day starts with a commute.
Being involved in the vocational side of student life, I teach both horsemanship and welding. Both of these skill sets are positive activities enabling us to forge solid relationships. I use our time together to get to know the "stories" of the young men in my care. When working with a young man, teaching him a skill, he learns to trust and opens up about life. I want to be that "safe honest place," That's where and when real life issues are discussed.
I too was a young man once, and I understand their hearts and their struggles. I never have an "average day" because when you work with young men while serving Christ, a day is anything but average.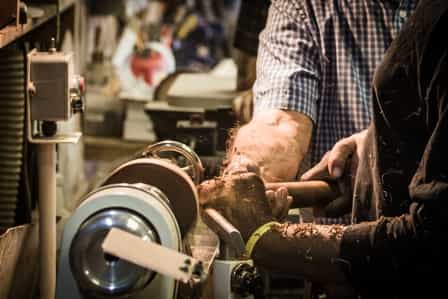 What do you love about ministry?
The greatest thing for me is that for some reason God chose me, as broken as I am, to reach young men with the hope of Christ. I love the fact that EVERY day I get the privilege and honor to influence these young men. These guys who may be future husbands, fathers and grandfathers need positive male role models in their lives, men who listen, challenge, and love them unconditionally - all the while sharing the hope of Jesus Christ. What's not to love about that opportunity?!
Support Shane Knapp:
Through NCBC - Choose "Shane Knapp" under "Designation"
Learn more about Salem4Youth:
Website: salem4youth.com
Facebook: salem4youth