Biblical Counseling Conference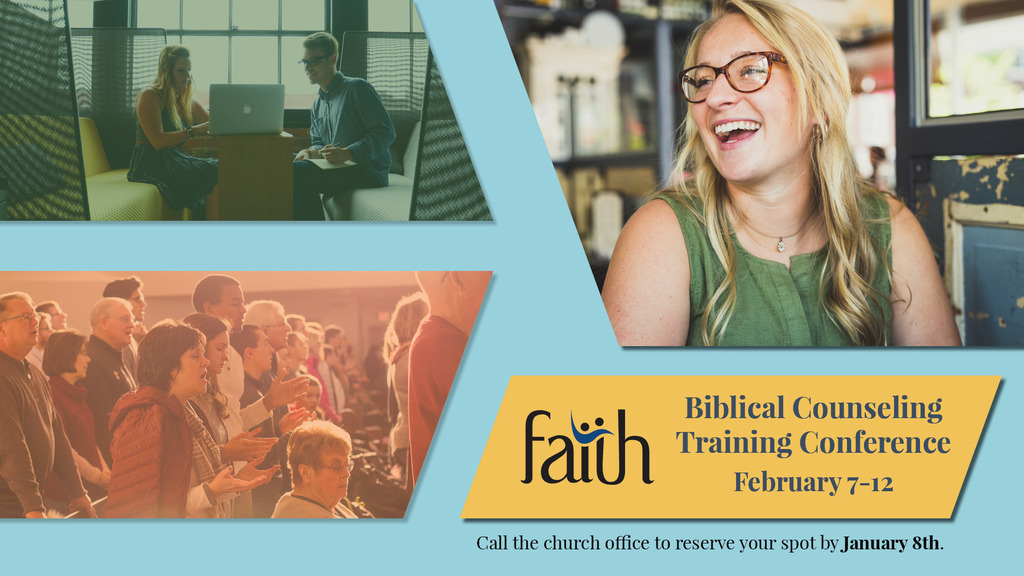 Ever feel flustered when someone comes to you looking for answers? Wish you knew how to use God's wisdom when helping provide friends or family direction or advice?
Consider attending this Biblical Counseling Conference which will be held virtually Feb. 7-12. You will be equipped to skillfully, confidently and lovingly minister God's Word to those looking for answers.
Please call the church office (447-6486) or email (info@myncbc.org) by Dec. 6th to register and learn more.
Learn more about the conference at https://www.faithlafayette.org/biblical-counseling-training-conference.
(Note: Conference is now VIRTUAL ONLY)