Legacy Grandparenting Virtual Summit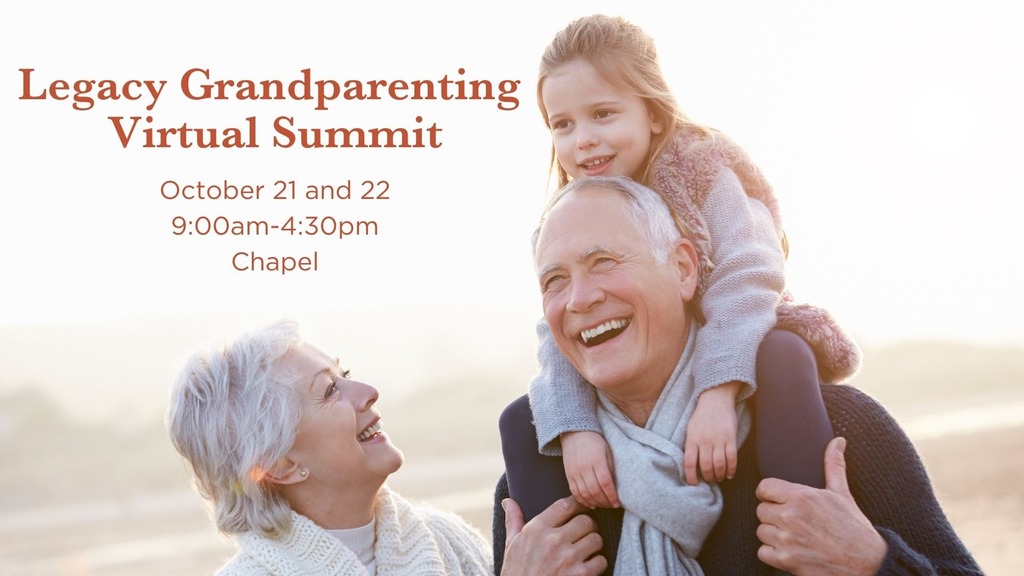 Grandparents can impact the spiritual direction of their grandchildren in powerful ways. The Legacy Grandparenting Summit will provide you with the encouragement, vision, and resources to make the most of the time you spend with you grandchildren.
Gain insights from world-renowned leaders and fellow grandparents who will help fuel the full potential you have as a grandparent. You'll gain practical action steps you can immediately take to nurture the relationship you have with your grandchildren.
The live simulcast will be held at Bethany Baptist Church in Peoria. Each session features excellent speakers and musicians.