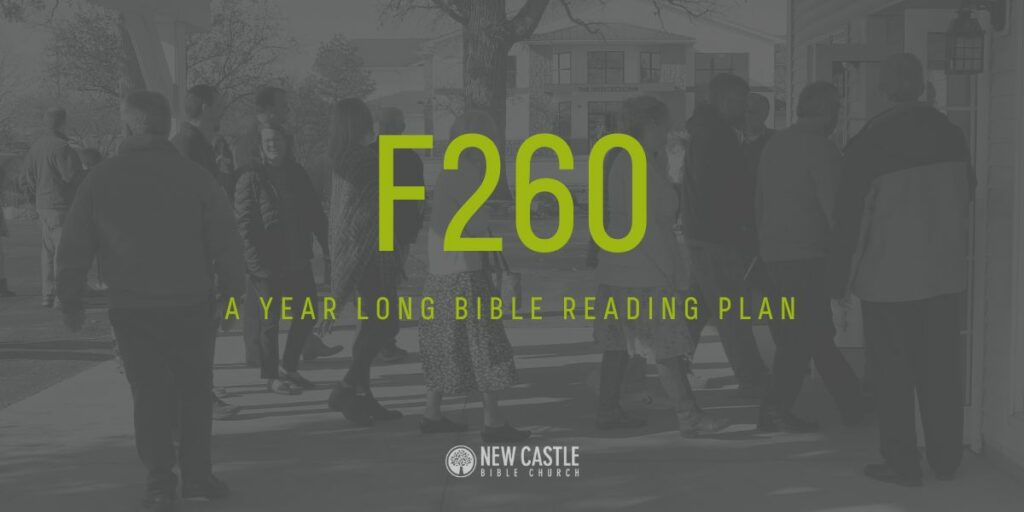 Do you want to read through the Bible, but have a hard time knowing where to start?
The F260 is a Bible reading plan for busy believers that walks readers through 260 foundational passages over the course of a year. It's designed for reading five days a week, giving readers weekends off (with time to catch up if you miss a day). The F260 also highlights memory verses each week to complement your reading as you journey through the Bible year-after-year.
This is a no-pressure plan that allows you to read through God's Word alongside the New Castle Bible Church family. You can pick up a copy of the F260 plan at New Castle Bible Church, download a copy of the plan below for printing, or follow a digital version of the plan through the Church Center app or through YouVersion.