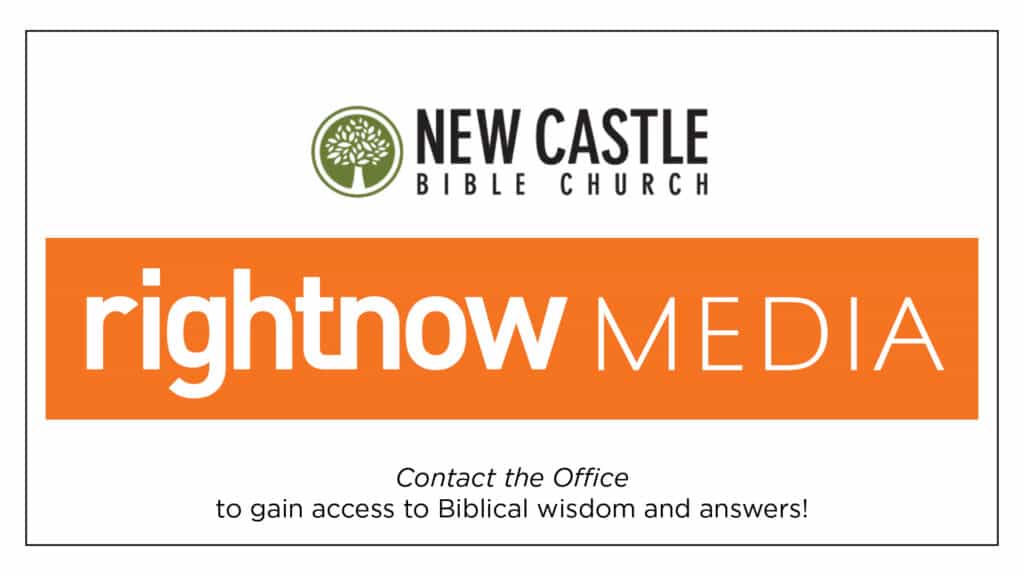 If Netflix had a Christian cousin, it would be RightNow Media. This online resource streams a vast library of biblical content that can support, encourage, and strengthen your walk with God.
You'll find a wide range of your favorite speakers gifted in communicating biblical truth about important topics and Bible studies.
Consider using RightNow Media for:
Enhancing your personal Bible study.
Discipling a friend or family member.
Life Group study tool.
Parental Support as you lead and instruct your family.
Safe Entertainment with fun videos that teach biblical life lessons to children.
As our gift to everyone who is a part of New Castle Bible Church, simply click here, to start your own free account.
Contact the church office with any questions.