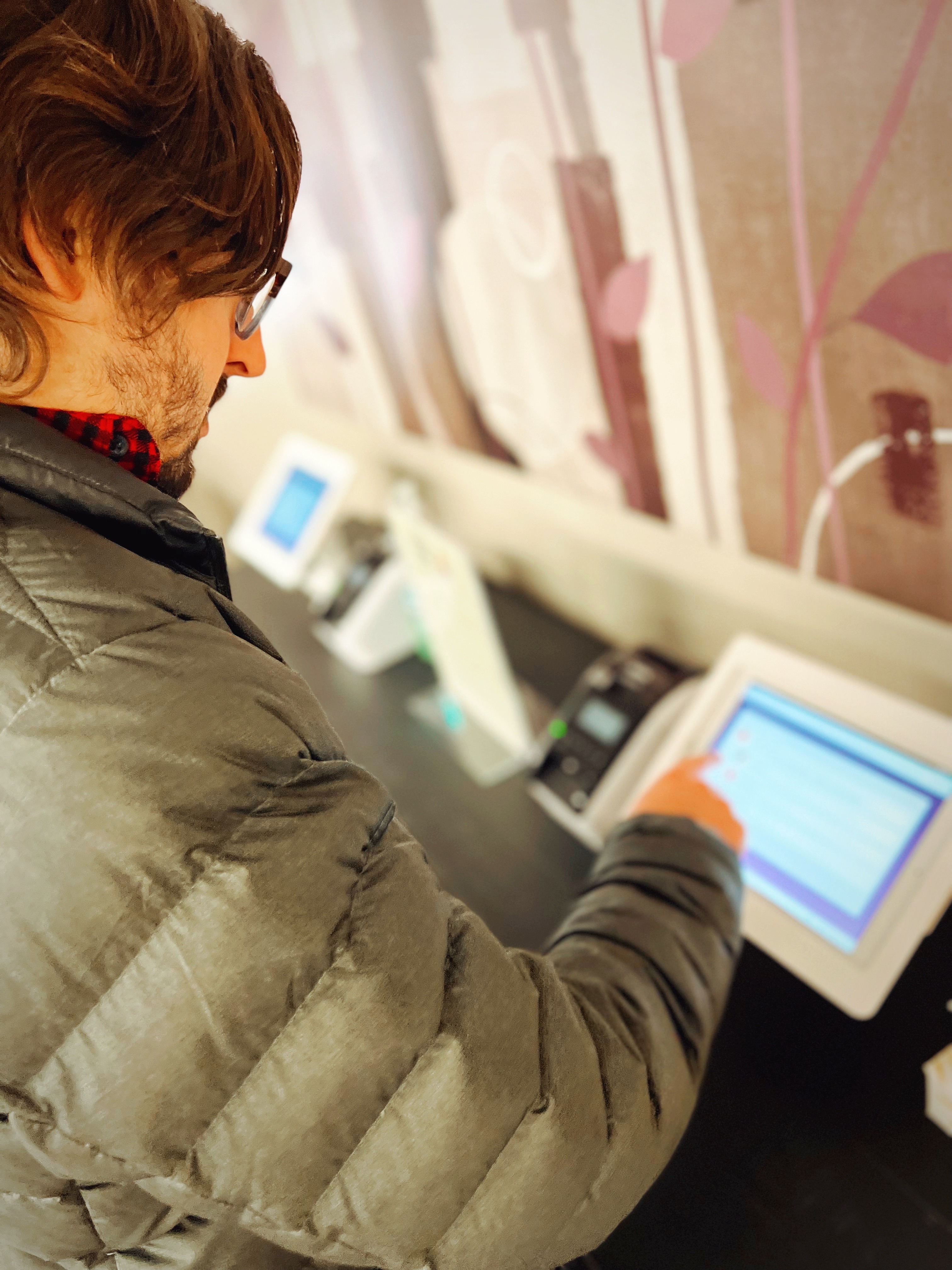 First-Time Visitors – welcome! We hope your time at New Castle Bible Church is a wonderful experience for your entire family.
If you are an out-of-town guest or one-time visitor, we've made it quick and easy to check your child into our Nursery, Sunday School, or Children's Church environments. At the Check-in Kiosk in the South Commons, simply pick up two name tag stickers. Write your child's name and your phone number on one sticker to place on your child then write your phone number on the other sticker which you will use to pick-up your child (Nursery age through 4th grade).
To make all future check ins a breeze, take a few minutes at your convenience to fill out your contact information by clicking here.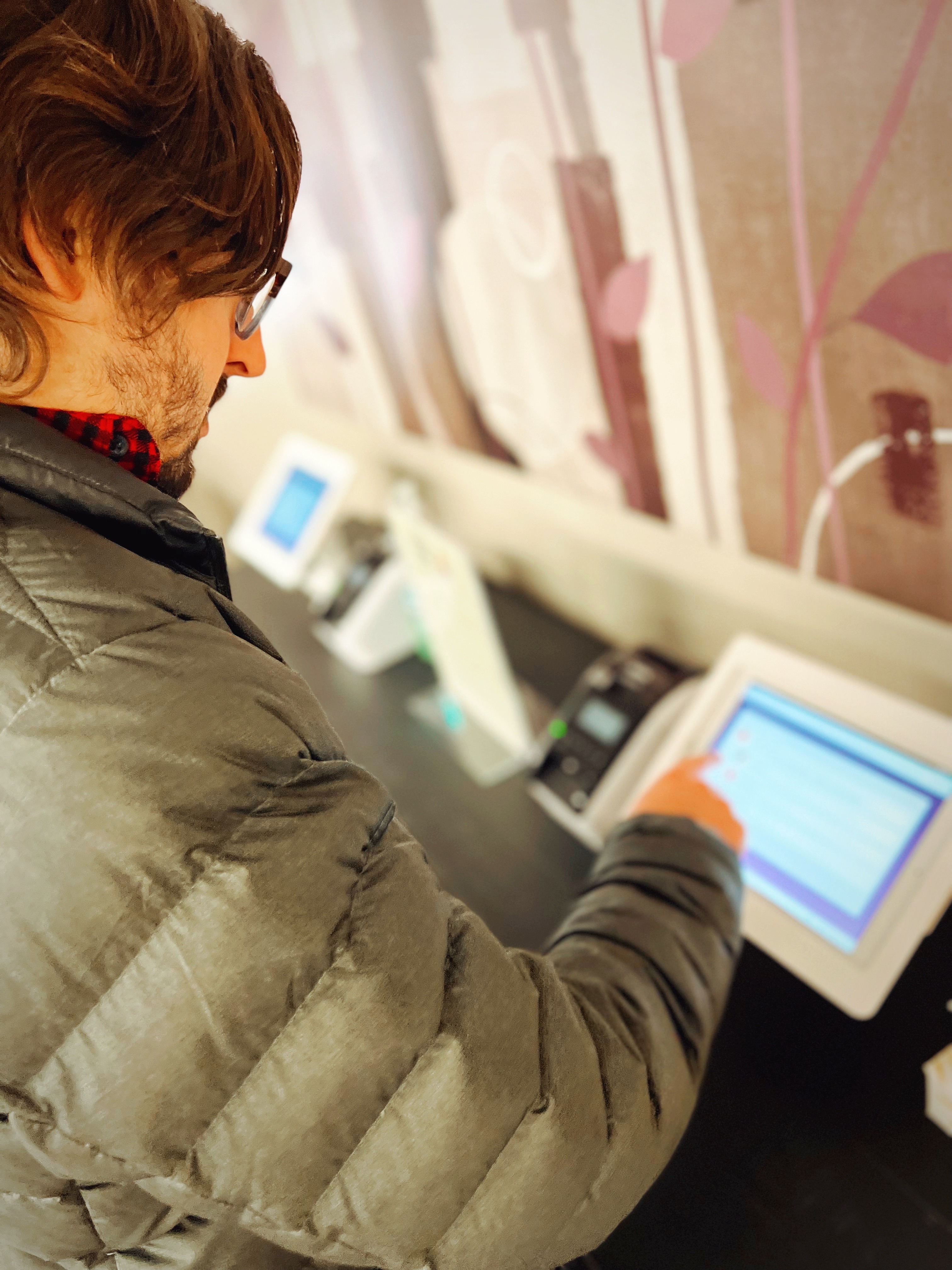 Then, the next time you're at New Castle, check-in your child at the kiosks by following the instructions below. If you have questions, one of our check-in volunteers will be nearby to assist or visit the Welcome Desk in the North Commons.
Downloading the Church Center app is the quickest and easiest way for regular attenders to check in their children. See below for details.