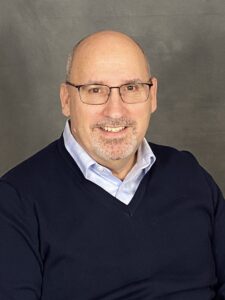 Harry retired in 2021 from Morton Community Bank after having served 47 years in
the financial industry. He previously served as a Deacon and Elder at a previous
church. He has completed track one of Faith Biblical Counseling in 2022. He
currently works with the Rooted Student Ministry in the freshmen class. He also co-
leads a Life Group.
Harry and his wife Jan became members of New Castle Bible Church in 2016. They
have three daughters: Holli, Lisa, and Megan.